Awards & Recognition
"It is an honor to be recognized for work that I love.  I can't imagine doing anything else. I have a deep personal and academic interest in helping patients with challenging nose and sinus problems.  I enjoy practicing on the cutting edge of technology and offering the most advanced innovations to nose and sinus surgery. The greatest accomplishment I get from my work is knowing I have significantly improved the quality of life of so many Houstonians and helped them breathe better now!  It is an honor to be recognized with the following awards.  Thank you- sincerely!"- Dr. Arjuna Kuperan
HOUSTON'S AWARD-WINNING ENT AND RHINOLOGIST
Dr. Arjuna Kuperan is a board-certified and highly respected otolaryngologist (ENT) at Houston Advanced Nose & Sinus. As one of the few fellowship-trained rhinologists in Texas, he is dedicated to helping his patients get relief from nasal and sinus issues. Dr. Kuperan's skill and experience have been recognized with several prestigious awards throughout his career.

HOUSTONIA TOP DOCTOR
Dr. Kuperan has been named a Top Doctor by Houstonia Magazine. This award recognizes board-certified Houston physicians who are outstanding in their field. Doctors are nominated and selected by their peers and Dr. Kuperan is honored to be recognized by the Houston medical community.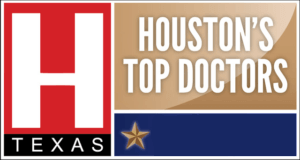 HOUSTON TOP DOCTOR
Dr. Kuperan has been named a Top Doctor in Houston, Texas from Texas Magazine. Top Doctor Awards selects and honors those doctors and surgeons who have demonstrated excellence while delivering the highest standards of patient care in the Houston area.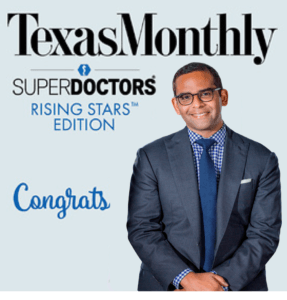 RISING STAR SUPER DOCTOR
Dr. Kuperan was named a Rising Star Super Doctor by Texas Monthly. This honor is bestowed upon exceptional physicians following a rigorous multi-step selection process. Approximately 5 percent of all physicians in Texas are named to Super Doctors, and no more than 2.5 percent are named to the Rising Stars list.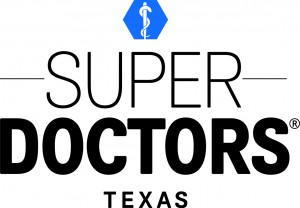 TEXAS SUPER DOCTORS AWARD
Dr. Kuperan was honored as a Texas Super Doctor. This recognition of exceptional medical specialists involves a comprehensive selection process that explores each candidate's experience, professional activities, publications, and reputation.
ACADEMIC AWARDS AND HONORS
Golden Apple Resident Teaching Award
Golden Apple Resident Teaching Award
Two Dean's Letters of Commendation, SUNY Buffalo Medical School