Tear Duct Surgery
Tear duct surgery (dacryocystorhinostomy or DCR) is a procedure to treat a blocked tear duct in order to relieve excessive eye tearing (epiphora).1 Watery eyes that occur often and involuntarily can be an inconvenient and frustrating issue. When chronic water eyes or epiphora do not resolve with other methods, tear duct surgery can provide great relief. Learn more about epiphora, including symptoms and what causes watery eyes.
TEAR DUCT SURGERY WITH DR. KUPERAN
At Houston Advanced Nose and Sinus, Dr. Arjuna Kuperan is highly experienced in treating a full range of sinus-related issues, including epiphora. As a fellowship trained Rhinologist and Board Certified Otolaryngologist (ENT), Dr. Kuperan is committed to providing thorough and compassionate care for patients in Houston.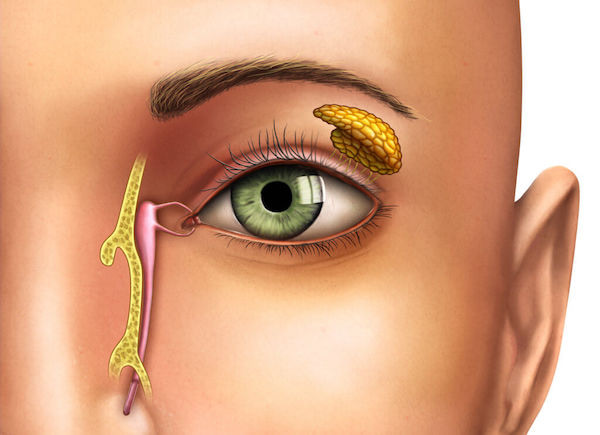 WHAT TO EXPECT FROM THIS PROCEDURE
PREPARING FOR TEAR DUCT SURGERY
Before scheduling a dacryocystorhinostomy procedure, Dr. Kuperan will examine you to determine the cause of your symptoms. He will use a variety of diagnostic tools, such as an endoscope, an MRI, and/or a fluorescein (a colored dye) test, to assess if there is an infection of the tear sac or lacrimal duct.
HOW ENDOSCOPIC TEAR DUCT SURGERY WORKS
This procedure is performed by opening the tear duct from inside the nose with an endoscope and restoring the normal drainage pathways without any visible facial incisions or scars. Dr. Kuperan will discuss your anesthesia options with you and outline the details of your treatment plan before your procedure.
RECOVERY AFTER TEAR DUCT SURGERY
Tear duct surgery is an outpatient procedure and you can expect to recover at home the same day. You may experience mild tenderness or swelling, which should resolve within a few days. Dr. Kuperan may prescribe antibiotics to prevent infection and he will give you a detailed post-procedure care plan.