Balloon Sinuplasty: An Effective Remedy for Chronic Sinusitis and Recurrent Acute Sinusitis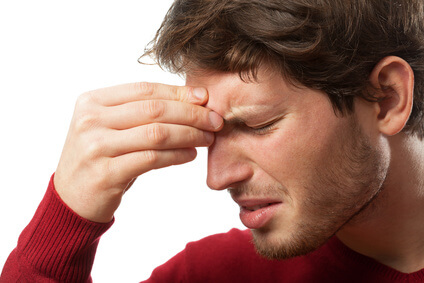 Sinusitis – a commonly found infection of the paranasal sinuses that causes breathing problems, discolored nasal drainage, facial pain/pressure, acute headache, and restlessness – has long been a reason to worry for a large number of people from the US and across the world. Numerous therapies including, antibiotics, nasal steroids, endoscopic sinus surgery, and balloon sinuplasty exist to treat chronic sinusitis and recurrent acute sinusitis.


What is Balloon Sinuplasty?
Balloon sinuplasty – one of the breakthrough procedures to treat sinusitis – is a highly effective treatment to relieve the infection and pain/pressure caused in chronic sinusitis. To date, balloon sinuplasty or balloon dilating catheter has helped ENT specialists to cure more than 160,000 cases of chronic sinus after it received clearance from FDA. There are, however, several doubts related to balloon sinuplasty surgery such as process, advantages and few potential downsides that we discuss in this post.
Balloon Sinuplasty Surgery Process
In this type of sinus surgery, the doctor inserts a specially-designed catheter into the nose of a patient to reach the inflamed sinus cavity. The balloon inflates slowly thereby widening and restructuring the walls of the sinus passage and widening the natural sinus opening. The process helps to drain mucous and purulence out of the blocked sinus and restore usual sinus drainage. The patient experiences minimal bleeding and pain in the process and helps to preserve the natural structure of the sinuses.
Advantages of Balloon Sinuplasty
Minimally Invasive
As compared to a traditional endoscopic sinus surgery, balloon-sinuplasty is less invasive. During the procedure, an inflated balloon catheter is used, and there is no cutting or tissue removal. There is little to no contact with mucosa and therefore, there is very little pain involved in the process.
Minimal Bleeding
In the procedure, there is minimal tissue disruption, and this causes very little bleeding. Doctors generally use local anesthesia in the office to block the appropriate nerves to make the procedure as painless as possible.
Quick Recovery
Medical therapies such as antibiotics and OTC drugs may take at least one month to cure a chronic sinus infection. The Procedure , in many cases, provides relief very quickly which is the reason why the procedure has become quite popular among sinus patients. The discolored infected mucous can be cultured from the sinus and used to guide additional culture directed antibiotic therapy while suctioning it out at the same time. Patients can often return to normal activity the same day as the procedure is done.
Safe Solution
Unlike complicated endoscopic surgeries, balloon sinuplasty is a safer more simple option in select cases.  Balloon sinuplasty, involves low risk, but it is important to note that in patients with more severe chronic sinus infections and specifically those with nasal polyposis, balloon sinuplasty is unlikely to provide a significant improvement in the chronic sinusitis.
Potential Downsides of Balloon Sinuplasty
Like other endoscopic sinus surgeries, balloon sinuplasty also has some limitations. Potential downsides of balloon sinuplasty include failure to resolve the chronic or recurring acute infection. Since very small openings are made into the sinuses, it is possible that these openings can close over time especially if repeated infections occur after the procedure. Consulting a rhinologist helps to overcome all the limitations, and downsides of balloon sinuplasty  and ensures an effective and quick recovery.
Must Read: Functional Endoscopic Sinus Surgery Versus Balloon Sinuplasty: Which One is Right for You?
The Way Forward
The balloon sinuplasty surgery is fast, proven and an easy way to cure chronic sinus infections in select cases. This is why it is critical to see a fellowship certified sinus specialist to evaluate your chronic sinusitis. There are few potential downsides of this surgery but these can be effectively dealt with, if you consult a rhinologist. To get an effective sinus surgery without any complications feel free to consult our experts.