5 Sinus Myths Debunked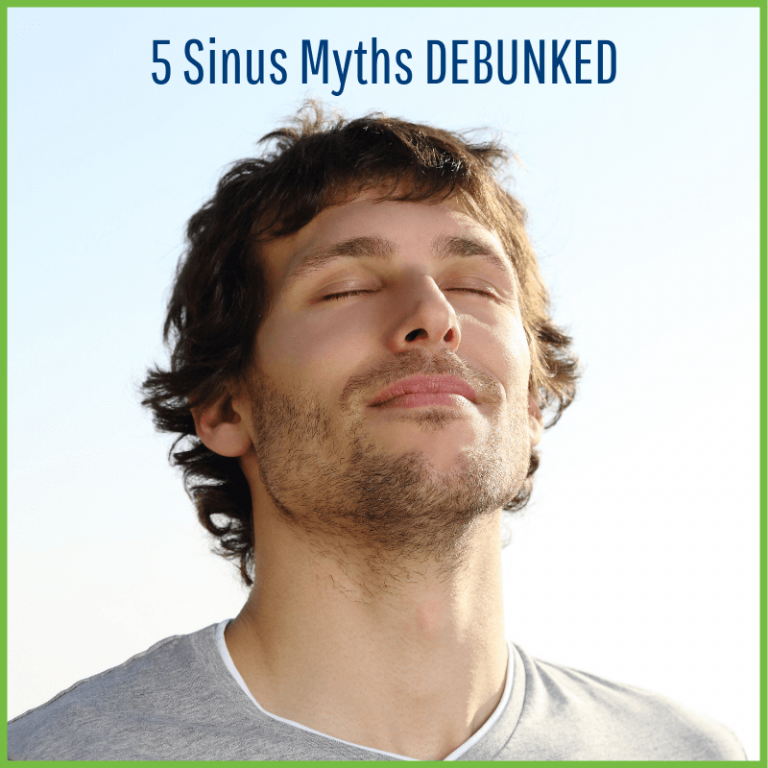 5 Sinus Myths Debunked
Are you struggling with your sinuses? Do you have trouble breathing through your nose? If your answer was "yes," you aren't alone. Sinus problems are one of the top diagnoses made at primary care physician offices. Though these problems are incredibly common, there are still numerous misconceptions about sinuses, including their symptoms and solutions, that leave many patients without the proper treatment.
At Houston Advanced Nose and Sinus, we want to help you better understand your sinuses, so we've compiled a list of the top five myths regarding your sinus problems.

MYTH #1: Sinus Symptoms Automatically Mean You Have a Sinus Infection
Often, patients attribute their sinus symptoms to having a sinus infection. However, this isn't always the case. There is a clear distinction between sinus infections (known as acute sinusitis) and chronic sinusitis.
Acute sinusitis is the inflammation of your sinuses. This can be caused by a variety of viral or bacterial infections, or a severe respiratory infection. Acute sinusitis is what many people commonly refer to as a sinus infection.
On the other hand, chronic sinusitis is when your sinus inflammation lasts for more than three months. Chronic sinusitis can be caused by things such as allergies, nasal polyps or asthma.
You can most often tell the difference between acute and chronic sinusitis by the discolored green or yellow nasal drainage that is associated with acute sinusitis. Sinus infections are also associated with headaches and facial pain. You can treat your acute sinusitis by resting, staying hydrated, using nasal sprays, or taking decongestants. Antibiotics are only suggested when a sinus infection is caused by bacteria.
However, these forms of treatment are ineffective at treating chronic sinusitis, because bacteria and viruses are not causing the symptoms. For chronic sinusitis, it is best to consult with a rhinologist like Dr. Kuperan, to get treatment for the root cause of your sinus problems.
MYTH #2: Antibiotics Are The Only Solution For Sinus Infections
Sinus infections are frequently diagnosed by primary care providers, who prescribe antibiotics to help. However, unless the sinus infection originated from a bacterial infection, the antibiotics will be ineffective. Unfortunately, most sinus infections are caused by a virus, in which the only treatment is what we listed above: rest, fluids, nasal sprays and decongestants. If your sinus symptoms last longer than two weeks, we recommend seeing a specialist like Dr. Kuperan for further symptom management and treatment.
MYTH #3: Chronic Sinusitis Can Only Be Treated With Invasive Surgery
For patients with chronic sinusitis, they may feel that invasive surgery with long recovery times is the only solution that will be effective. This is simply not the case. With modern endoscopic technology, there are a variety of treatments available that don't cause scarring or heavy downtime.
Depending on the root cause of a patient's sinusitis, a specialist like Dr. Kuperan may recommend a balloon sinuplasty procedure. This minimally-invasive in-office procedure provides patients with immediate symptom relief, and they can return to normal activity the same day.
To be clear, every patient is different. Some may need surgery to correct their sinusitis. However, this is not the case for every individual. If you're struggling, the best thing to do is to consult with a rhinologist like Dr. Kuperan who can provide you with better insight into your sinus issues.
MYTH #4: There Is Only One Type of Sinus Surgery
When people think of sinus surgery, they most often think of a septoplasty, otherwise known as a deviated septum repair. While this is a common type of sinus surgery, it is only a solution for people whose sinus issues are caused by a deviated septum.
Other surgical procedures aimed to fix the underlying causes of sinusitis include:
Turbinate Surgery

Endoscopic Sinus Surgery

Rhinitis Surgery

Revision Sinus Surgery

And more
MYTH #5: Sinus Surgery is Ineffective
For many patients, sinus surgery helps them get their life back, allowing them to breathe better now. Before you get any sinus surgery, be sure to consult with your surgeon so you know whether your surgery will improve your nasal breathing, remove the blockages in your sinuses, or both.
Sinus surgery can't cure every problem of the nose, such as allergies or viral infections, but it can be an effective way to improve chronic sinusitis. Dr. Kuperan, a board-certified Rhinologist, and Otolaryngologist, works individually with patients to determine their specific problem in order to help them find a treatment plan that is best for them.