Winter Woes: Why Is Your Sinusitis Worse in Winter?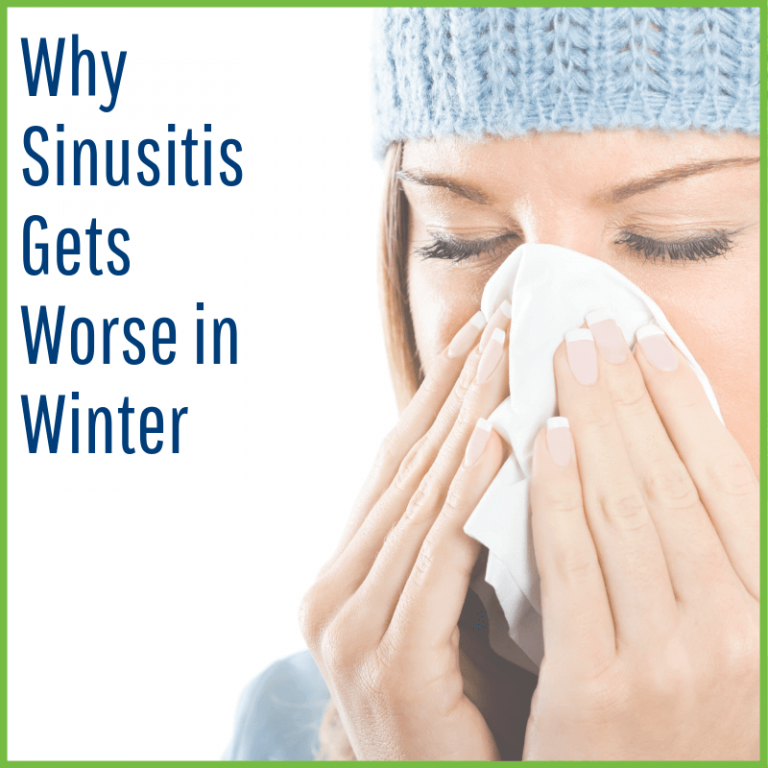 Though sinusitis presents annoying symptoms such as facial pain, a runny nose, headache and more throughout the year, these problems always seem to flare up during the winter months. With colder weather approaching quickly, we've compiled the top four triggers for sinus flare ups, and some tips on how to curb your symptoms so you can enjoy the holiday season breathing normally.

Trigger #1: Dry Air
Outdoor air is much less humid during the winter months than any other time of year. Whether you enjoy spending time outside in the cold or only leave your house to walk to and from your car, you are consistently breathing in drier air. Additionally, the heater in your home —while it is great at keeping you warm—dries out the air as well. Dry air makes it more difficult for the cilia in your nose to function properly. Normal nasal secretions may not wash all dirt and debris from your sinuses, causing them to become irritated and inflamed.
Trigger #2 Pets
If we're being honest, your animals want to be outside in the cold just as much as you do. This means your pets are spending more time indoors. If you are mildly allergic to your pet, you may notice a flare up in sinus symptoms as your pets start to spend more time in the house with you. It's also more difficult for air to circulate without open doors or windows, and their dander can cause a worsening of your sinusitis.
Trigger #3 Carpets, Rugs and Upholstery
Let's face it. Your carpets, rugs, and furniture are filled with dust mites, mold, dust, and other household debris. In the winter, there is poor air circulation, as doors and windows remain shut. Because of this, these allergens just collect, and every time you sit down, or walk across your carpets or rugs, you send clouds of these particles into the air. This can trigger worsened sinusitis and even asthma.
Trigger #4 Fragrances
It's cold outside, so the heater is on, the doors and windows are shut. You aren't bringing in any air from the outside. As a result, your home can begin to smell stale and musty. To cover the smell, you might use air fresheners or candles. Unfortunately, these things just add more chemicals and particles to the air that can irritate your sinusitis.
Solutions
Fortunately, many of these triggers have a simple fix. While these solutions may not work for every individual, they may help you breathe better.
Condition The Air
Run a humidifier to get rid of dry air. You can also use a HEPA filter to remove any particles from the air. Your sinuses will love the moist air, and this will allow your respiratory system to function better as it is free of mold, dust, mites and pet dander.
Use Natural Fragrances
If you're unhappy with the musty and funky smell of your home, use natural fragrances to improve the smell. You can bake cookies, or simmer water with spices such as cinnamon, allspice or anise to naturally improve the smell of your house.
Clean Frequently
Hopefully you already do this. However, vacuuming and sweeping often can keep triggering sinusitis particles to a minimum. Also, be sure to dust with a moist cloth to keep dust mites and particles from becoming airborne while you're cleaning. Also brush your pets to keep their allergens to a minimum as well.
If you have tried everything, and are still experiencing sinus symptoms, consider scheduling a consultation with a rhinologist who can help. Dr. Arjuna Kuperan is a board-certified otolaryngologist with years of experience and success in treating chronic sinus conditions. To learn more, visit houstonadvancedsinus.com.