The Benefits of Breathing Through Your Nose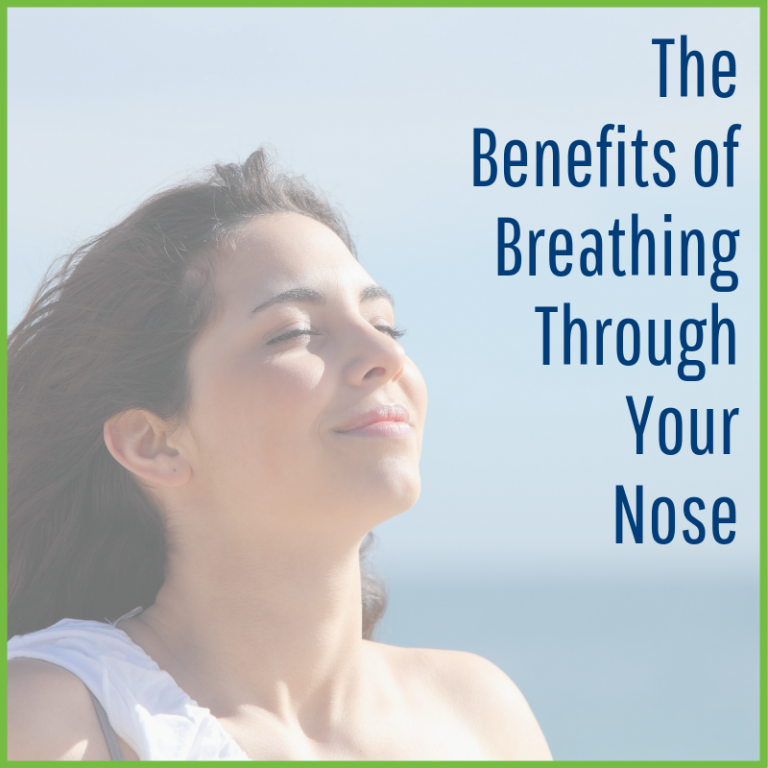 What Are the Benefits of Breathing Through Your Nose?
When it comes to breathing, you have two options. You can either breathe through your nose or your mouth. So how do you know breathing technique is better? 
Fortunately, we have already solved that mystery for you. It's been proven that breathing through your nose is the best option for more reasons than one. 

Fight Infections:
When you breathe through your mouth, you are giving bacteria easy access to your body.  Your mouth does not have the same germ fighting structures to filter the air that your nose does. Breathing through your nose helps your body defend itself from bacteria. The little hairs in your nose, also known as cilia, are one of the biggest air filters in your body.  As the air travels through your nose, it is then filtered through your sinuses. Your sinuses are filled with a thick mucous membrane that traps any bacteria before the air continues to your lungs. 
Personal A/C and Heater:
Not only does breathing through your nose help you fight infections, but it cools or warms the air you breathe before it enters your lungs. Inferior turbinates are your nose's built in heating and cooling system. They also work to humidify and filter the air that we breathe. When you breathe through your mouth, the air is not filtered by your these hot-dog shaped structures that live in your nose. 
Improve Lung and Brain Function:
Breathing through your nose is a great way to improve lung and brain function. When you breathe through your nose, you breathe more slowly, allowing your lungs more time to expand than when you breathe through your mouth. Since your lungs fully expand when you breathe through your nose, you are able to extract more oxygen from the air. This extra oxygen is distributed throughout your body and brain, allowing you to function better.
Your nose isn't just for smelling all of the wonderful scents around you. It's also the best way to breathe. When you breathe through your nose, you prevent harmful and possibly infectious bacteria from entering your body. You also improve your lung function by slowly allowing your lungs to fully expand and extract the most oxygen. These higher oxygen levels allow your body and brain to function at their highest potential. 
Schedule a Consultation
At Houston Advanced Nose & Sinus, we want you to live your life to it's fullest, so if you are having trouble breathing through your nose you should consult with an experienced rhinologist, like Dr. Kuperan. He is fellowship certified rhinologist that has many years of experience in helping his patients breathe better now! Don't wait another minute to start improving your breathing, health and life. Contact us today to book your consult at 832-720-6673.