What to Expect From an Endoscopic Surgery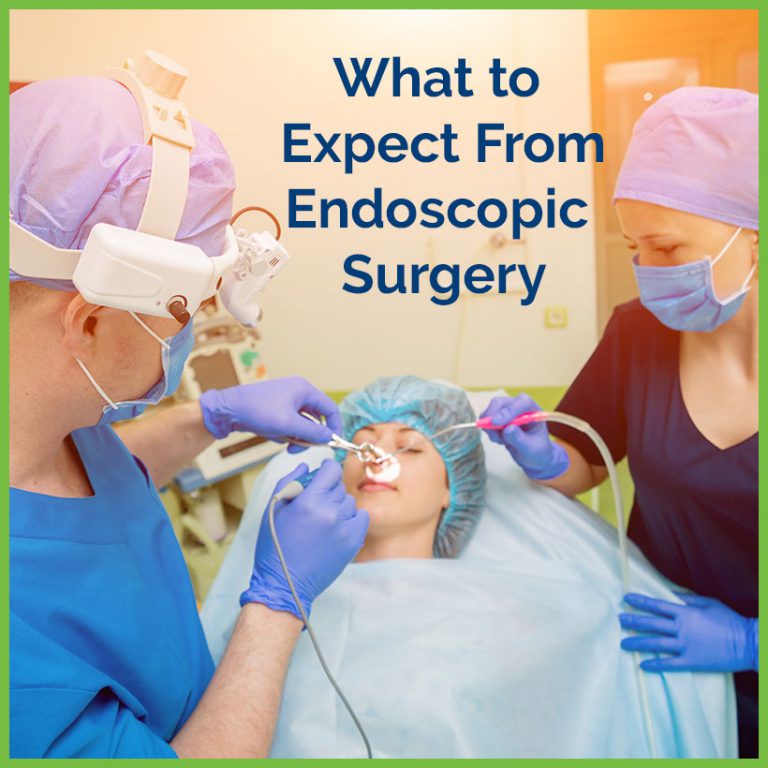 Most people who suffer from the occasional sinus infection can successfully treat it with over-the-counter medications, saline rinses, nasal steroids, or antibiotics. But those who suffer from chronic sinus problems or sinusitis may need professional treatment to find lasting relief. Sinus pain can be a debilitating experience, especially for those who suffer from chronic sinus troubles. If you are experiencing chronic sinus problems, it may be time for you to consult with an experienced surgeon to learn about treatments that are available. Sinus surgery can offer an effective treatment for severe sinusitis and other sinus problems.

What is Sinusitis?
Sinusitis is the swelling of the sinuses that causes nasal congestion and discomfort. Symptoms usually include pressure around the face, thick nasal drainage, congestion, blocked ears, a stuffy nose, coughing and more. Nasal blockage can be caused by a number of issues including allergies, polyps, viruses, deviated septum, just to name a few. Endoscopic surgery can remove any blockages in the sinus cavity, help alleviate chronic symptoms and reduce the number of infections you get. It can also help you breathe better through the nose.
Procedures
There are many different treatments that Dr. Kuperan can offer to provide long-term relief for your sinus problems.
Why Dr. Kuperan?
Every procedure is performed by Dr. Kuperan, who is one of the few fellowship certified sinus experts in all of Texas. All endoscopic surgeries are performed using the latest cutting edge technology and techniques at our state-of-the-art surgical center. Most doctors who perform sinus surgery are not fellowship certified and do not have the advanced sinus surgery experience to successfully perform these complex sinus surgeries. We offer first-class post-procedure recovery suites so you can wake up peacefully refreshed and get home quickly. If you are interested in more information regarding endoscopic sinus surgery, call (823) 720-NOSE or email us.