An Overview of Epiphora and Treatment through Endoscopic Surgery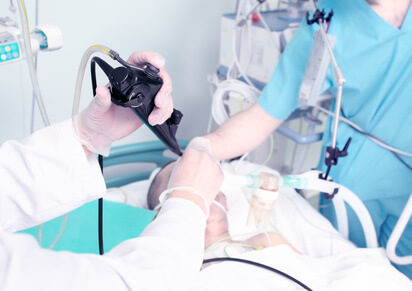 Excessively watery eyes or tearing, which is not from normal crying, is a sign of Epiphora. In this condition of chronic eye tearing, tears overflow from one or both the eyes, either continuously or intermittently. This blog discusses the causes, diagnosis and treatment of Epiphora.


Causes of Epiphora
Improper eyelid positions, inflammation or an obstructed tear outflow tract are some of the causes of Epiphora.
Improper Eyelid Positions
Trichiasis, a common eyelid abnormality in which eyelashes grow back towards the eye may be the reason for epiphora. Another reason could be entropion, where the eyelids turn inward, causing the eyelashes and skin rub against each other, resulting in irritation.
Obstructed Tear Outflow Tract
An obstructed tear outflow tract is divided based on anatomical location such as canalicular, ectropion, punctal and nasolacrimal duct obstruction. Aging, rhinitis, conjunctivochalasis and infection are mostly the reasons behind obstructed tear outflow.
In addition, poor reconstruction of nasolacrimal duct system after a facial fracture or soft tissue trauma may also cause Epiphora.
Diagnosis of Epiphora
If a patient suffers from ectropion, entropion and infections, the cause of epiphora can be easily diagnosed. When there is a drainage problem, a doctor examines the tear drainage channels. A thin stick is pushed in the small channels (canaliculi) toward the tear sac to check whether there is a blockage. A fluid is syringed into the tear duct to check whether it comes out of the nose if the probe goes as far as the tear sac. Syringing, at times, clears the blockage but gives only temporary relief. If there is a blockage, a dye is injected into the tear duct. The doctor takes an X-Ray that shows the exact position of the obstruction in the tear duct.
Treatment of Epiphora
Lid repair and punctual irrigation are effective procedures if entropion or ectropion are the causes of epiphora. If a patient has lacrimal sac or nasolacrimal duct obstruction, an endoscopic dacryocystorhinostomy (DCR) is used to treat the problem.
Understanding Endoscopic DCR
Endoscopic DCR is a less invasive procedure performed to unblock the tear ducts and rectify the other reasons responsible for reduced patency of nasal passages. An ophthalmologist or otorhinolaryngologist performs the process by first administering a decongestant to clear the nasal passage and inserting anesthesia soaked gauze to numb the area and constrict blood vessels.
Endoscopic DCR is a preferred approach as there are no facial scar and less painful. Lacrimal sac funnels tear into the nasal cavity through the nasolacrimal sac. The bone over the lacrimal sac is removed and opened into the nose. Some surgeons use stents even after the operation to maintain the opening.
Must Read: Endoscopic Sinus Surgery vs. Non-invasive Procedures: An Overview
External DCR is another surgical procedure to treat Epiphora, but endoscopic DCR has the advantage of being less invasive. It has a better success rate and is specifically recommended for young patients without skin creases so that the scars are not visible.
Houston Advanced Nose and Sinus has fellowship trained rhinology expert, Dr. Kuperan to perform endoscopic DCR and provide a permanent relief to the patient. To learn more about the procedure and recovery time, feel free to contact us for a round of no-obligation free consultation.