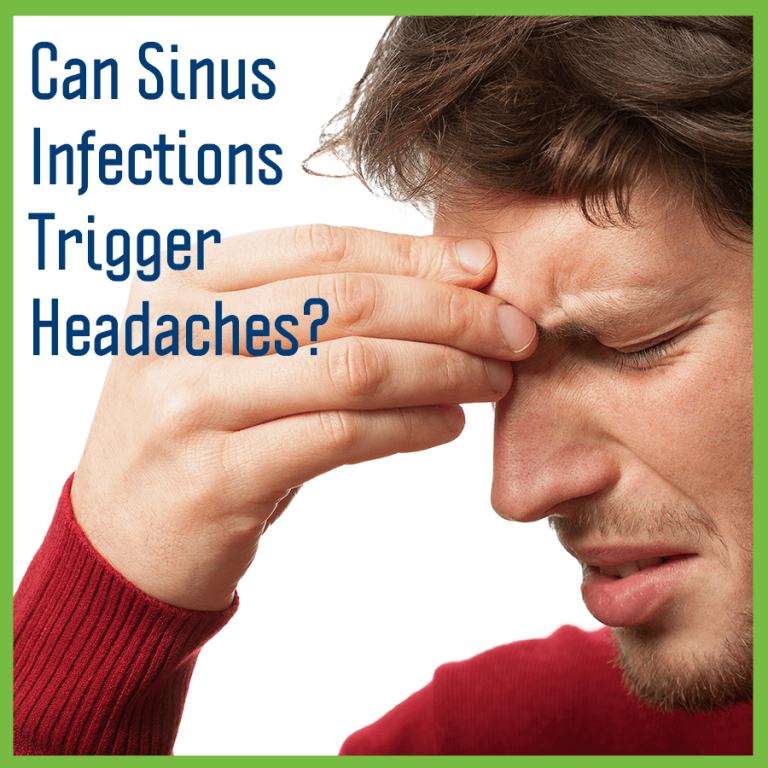 Can Sinus Infections Trigger Headaches?
Headaches can be debilitating, especially if its a tension headache that leaves you struggling to make it through the day. There are many types of headaches, so it is important that you identify the root of the pain to treat the underlying cause. 

Unfortunately, a tension headache is a common type of head pain, causing discomfort in the neck, head, or scalp. Most patients have muscle tightness in these areas that cause or contribute to the pain.
Muscle Tension that Causes Pain
If the muscles in the neck or scalp become tight, the muscle tension can lead to pain that impacts the head, forehead, eyes, and more. Often, these muscle contractions are a response due to anxiety, stress, head injury, or depression.
When the head stays in one position without moving, then it could lead to a headache. These tension headaches are most common in older teens and adults.
Triggers of Tension Headaches
Are there triggers that increase your risk of headaches? Here are some of the common triggers that need to be avoided or minimized:
Typing or computer work
Using a microscope
Emotional or physical stress
Alcohol consumption
Eye strain
Overexertion or fatigue
Smoking
Sinus infection or head cold
Too much caffeine
Teeth grinding or jaw clenching
Sometimes, a small problem can lead to bigger issues. For example, the discomfort might start as sinus pressure with minimal pain. Then, the sinus infection leads to muscle contractions, which increases pain levels and results in a debilitating headache.
Headache Diagnosis
Whether you are suffering from migraine headaches or occasional tension headaches, you need to talk to a doctor about your condition. A personalized treatment plan can be created to restore your daily activities and help reduce any or all pain.
Mild or moderate headaches that respond to at-home treatments don't always need testing or examination. But, you should discuss concerns and symptoms with your doctor, especially if you experience frequent, severe headaches on a daily basis. A medical professional will help you diagnose and treat the underlying cause.
For example, if it is discovered that chronic sinus infections are causing your tension headaches, then it doesn't make sense to use over-the-counter pain relievers and hope that the discomfort goes away. As long as the infection is present, it is likely that you will continue to experience ongoing headaches. In this case, meeting with your doctor will help determine the best sinus infection treatment.
Find Out More about Your Tension Headaches
At Houston Advanced Nose and Sinus we understand the pain and uneasiness headaches may cause. Additionally, that even if the pain is evident that the causes can be hard to identify. To find ultimate relief, please contact Dr. Kuperan by calling 713-791-0700 or book an appointment online here.
Still have more questions? Visit FAQ's. For a quick and easy way to see if your sinus symptoms are related to sinus infections, please take our Sino-Nasal Quiz.